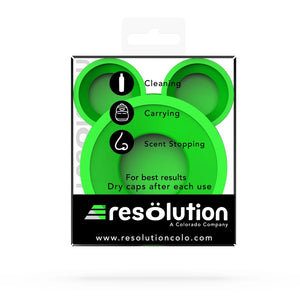 RES CAPS® Bong Cleaning Caps
₱49500

₱495.00
Tax included.
---
---
The Original Res Caps®
Bong Cleaning ● Carrying ● Scent Stopping
Resolution designed Res Caps® to make cleaning your glass bong fast, easy and hassle-free. Pour Res Gel® to your favorite piece, slip on Res Caps®, shake and rinse for the quickest and easiest clean ever.
Bong Cleaning Caps
On the go? Use Res Caps® to seal your piece for a mess-free travel anywhere. Pack up & Cap up before your next adventure to keep your glass safe and spill-free!
Use Res Caps® to seal your bong during cleaning, traveling or storing to prevent spills and bad odors.
Store your glass discreetly with Res Caps® avoiding spills and bad odors.
Go ahead, treat yourself to the cleanest glass every time!
---